Termite Wood Damage Repair
Gopher Patrol can help protect your home and your family with our proactive, preventive services.
Termite Wood Repair
Along with termite control treatment methods we also offer termite wood repair damage. Our professional carpenters are experts in repairing wood damage.
With their favorite meal being the wooden structure and trim of your home, it's only expected that the damage they leave in their wake can be extensive. Furthermore, it's often a surprise to homeowners that termites also have a nasty reputation for damaging carpets, clothing, paper and other cellulose materials.
Leaving your home less than attractive — and more than a little unsafe — termite damage must be repaired by a qualified, experienced professional to ensure that your home is returned to a structurally sound state.
As your trusted partners in pest control, we don't just leave your home as it is after we rid it of the pesky insects. Our crews are experienced in wood repair and can restore or replace any structural elements that have been impaired by termites. Our years of experience have taught us that wood that looks okay may be hiding burrowed-out termite tunnels, which means weakened and diminished quality. We'll do a full assessment of your trim and frames to ensure that full restoration is complete.
Find Out More
Find out more about our termite damage repair services and schedule your inspection by contacting us today. We proudly and enthusiastically serve Southern California with unsurpassed service and superior workmanship.
Proudly serving Los Angeles, San Diego, Riverside and other surrounding cities.
OTHER Gopher Patrol SERVICES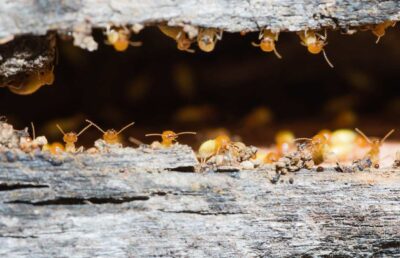 Schedule Service